Is only having personalization within
your app enough? Discover how to
increase your OTT engagement.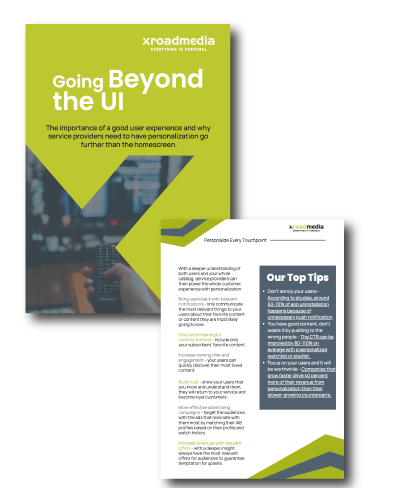 Stand out from the competition
All the user interfaces are the same across different providers. The way you can stand out is building the whole experience with the user and the centre.

Personalization is central to user experience, but it should go further than recommendations within rows of a homescreen.  

With the increase in services, user experience is one of the most important factors after content for attracting and keeping viewers returning.
Personalization goes further than rows and titles.


Personalized Notification

Personalized Notifications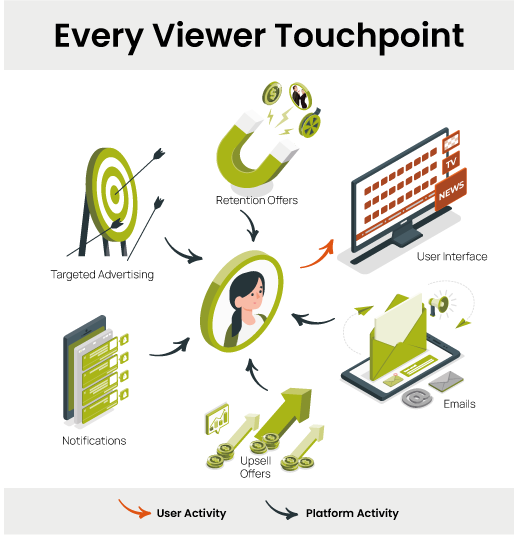 Let's Meet!
Click below to book an online 30-minute, no pressure meeting where we can discuss how we can help you.
Need More Information?
If you're not quite ready for a meeting with us, please send us a message and we'll be happy to give you more information.