Even our Trials are Personal
Want to improve your business KPIs and offer a highly-personalized experience to your users? With XroadMedia you can do exactly that and more, while keeping control over any relevant part of your service and the content you show. Sounds too good to be true? We don't want you to just trust us, test us! This is why we have developed a trial program that shows our clients the benefits our solution can provide before committing to a partnership.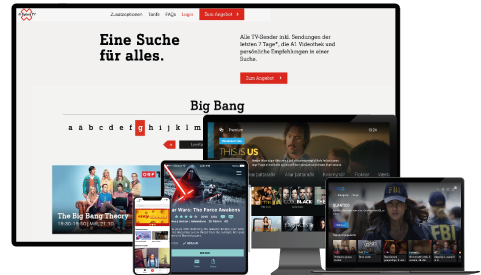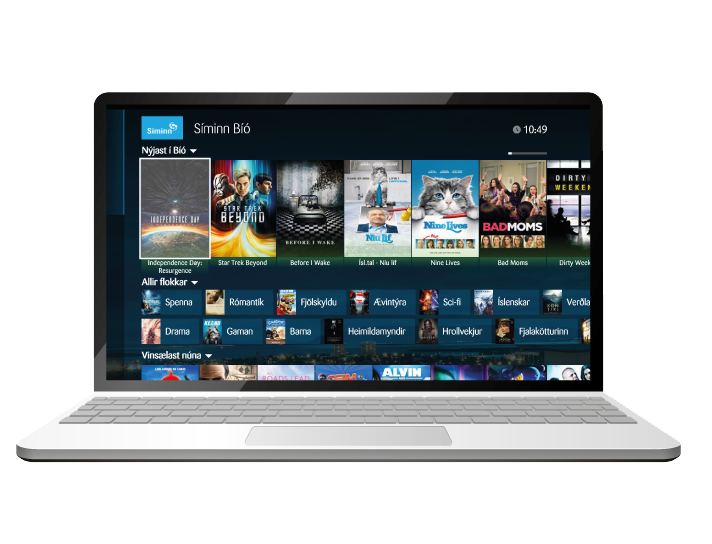 The Process
1. We want to understand your business and requirements in a kick-off meeting. Together with you, our experts you will scope your trial. We will discuss and agree on your KPIs, define the test environment and explain the tasks involved and the related timeline.
2. Phase 1: We will use your data in our environment and show you first use cases and results.
3. Phase 2: With minimum effort required from your development team, we will implement our solution into your service environment. We will use A/B testing to demonstrate our benefits, compare results with your current solution and show KPI improvements.
4. Just after a few days and throughout the trial phase we will review the metrics and results with your team.
The Outcome
See the results firsthand, the impact personalization will have on your viewers, all whilst still maintaining full editorial control over your service. We will help monitor and report the results and offer advice on where to improve to ensure your KPIs are improved. Throughout the whole process, you will experience the true flexibility of our solution and how we will support your team to create success.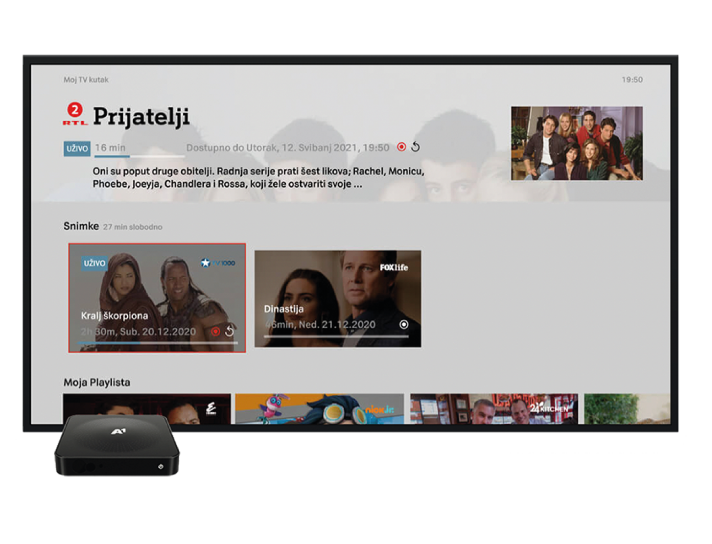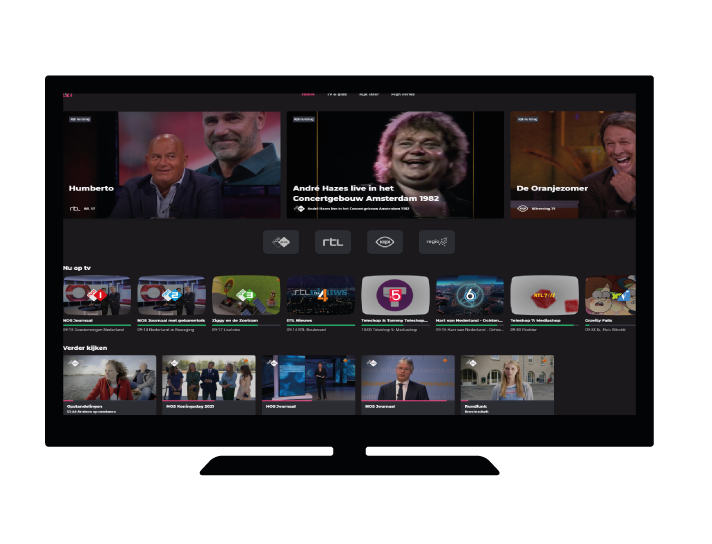 The Why
We deliver hyper-personalization to more than 200 million end-users exclusively for media companies, helping them offer a bespoke experience to their audiences. Our hassle-free trial allows you to try and test our API on your service and see the results, all with minimum effort on your side. This has been done by many of our clients already, the process is the perfect opportunity to 'try before you buy'.
What Will You Learn?
We don't expect you to just trust us. Try our trial first and you see for yourself.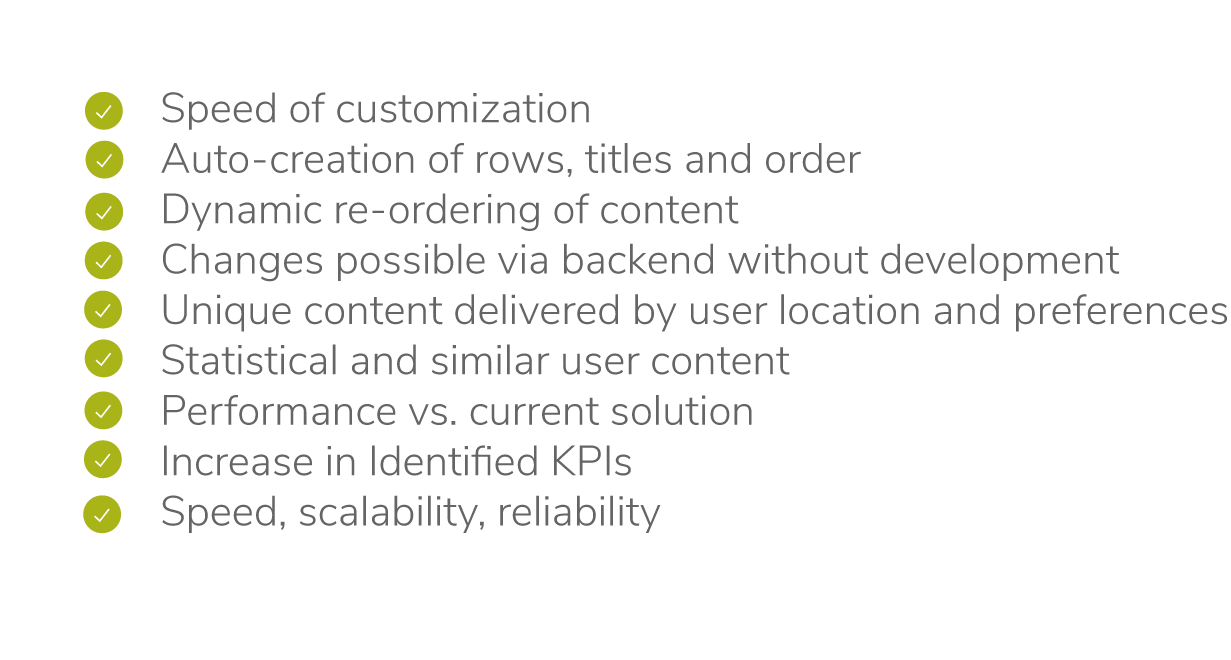 Book time to discuss your trial with one of our experts.
The Only Solution You Need
With over 20 years of experience, our cloud-based solution brings your content and users together using personalization. 
Discover how to create a seamless experience
with personalization.
Win your audience's attention with bespoke communications
drawing your users back to your service.
Bring together content seamlessly from multiple sources, apps
and libraries.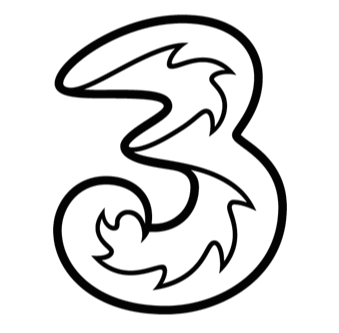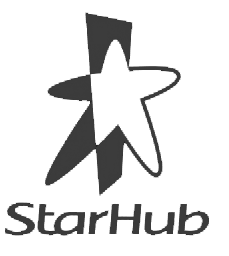 "Based on our concept, XroadMedia delivered a customized trial followed by a production grade system in record time. Cooperation and time-to-market at its best."
Head of Digital Transformation, Three
Operators
Setting you at the centre of your audience's entertainment experience.
Streaming Services
Convert trial users driving subscriber growth and satisfaction.
Broadcasters
Drive value from your on-demand and live content. Grow ad revenues and sign-ups.